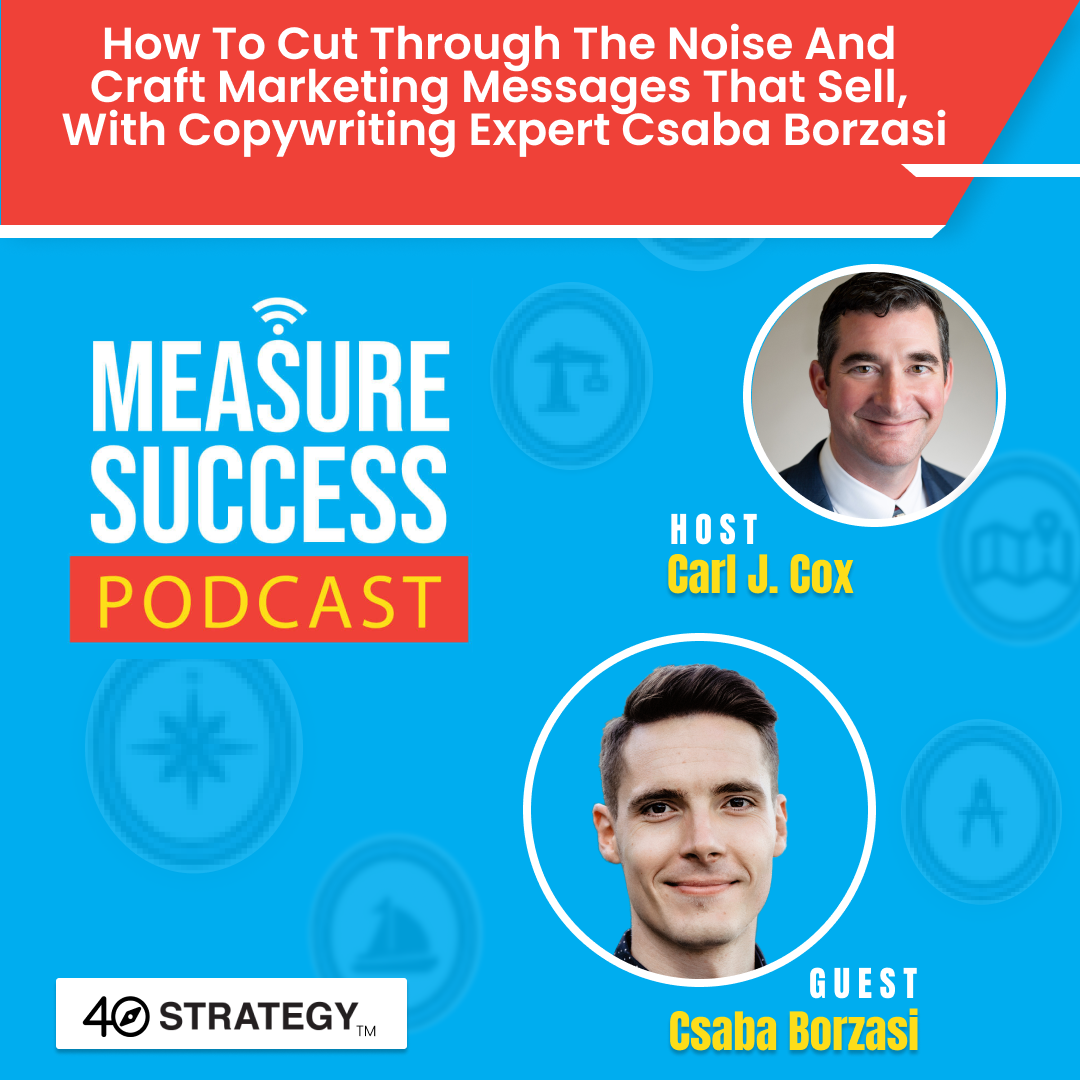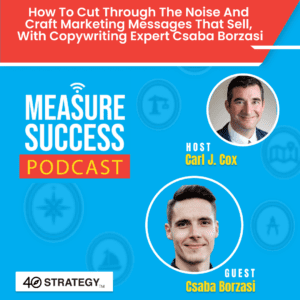 In an age where the average person sees tens of thousands of marketing messages every day, how do you as a business owner actually stand apart? The answer involves both psychological and copywriting principles — and our guest this week is an expert in both. 
Csaba Borzasi is a former psychology researcher turned direct response marketing consultant and sales funnel copywriter. He helps ambitious online businesses engineer profitable marketing funnels and persuasive sales messages, so they can unlock more consistent cash flow while impacting more people around them. 
Tune into the full episode for more on Csaba's tips for better copywriting that can help you stand out from the competition, how to narrow down your niche, typical marketing mistakes that Csaba has seen business owners make, and more. 
Here's a Glimpse of What You'll Learn: 
How Csaba migrated from psychology to copywriting, and more about what his business does now

Some of the biggest mistakes Csaba sees business owners make when it comes to messaging, marketing, and copywriting

The key to competing against some of the biggest companies out there who spend millions on marketing and ad spend 

More about the "blank page syndrome" and how to avoid it

How to narrow down multiple customer avatars in order to focus on the one that's the best fit for your product or service

One of the most surprising copywriting methods that actually work

The "five stages of awareness," and how understanding this framework can uplevel your marketing and copywriting 

Tips and tricks for how to stand out from the competition in each step of your marketing funnel

How Csaba measures success in his business (and life)

The importance of not just email clicks, but email replies 

The typical open and click-through rates that businesses can try to target

The personal habits that Csaba has integrated into his life — and how he sees his productivity changing once he becomes a father 
Resources Mentioned in This Episode: