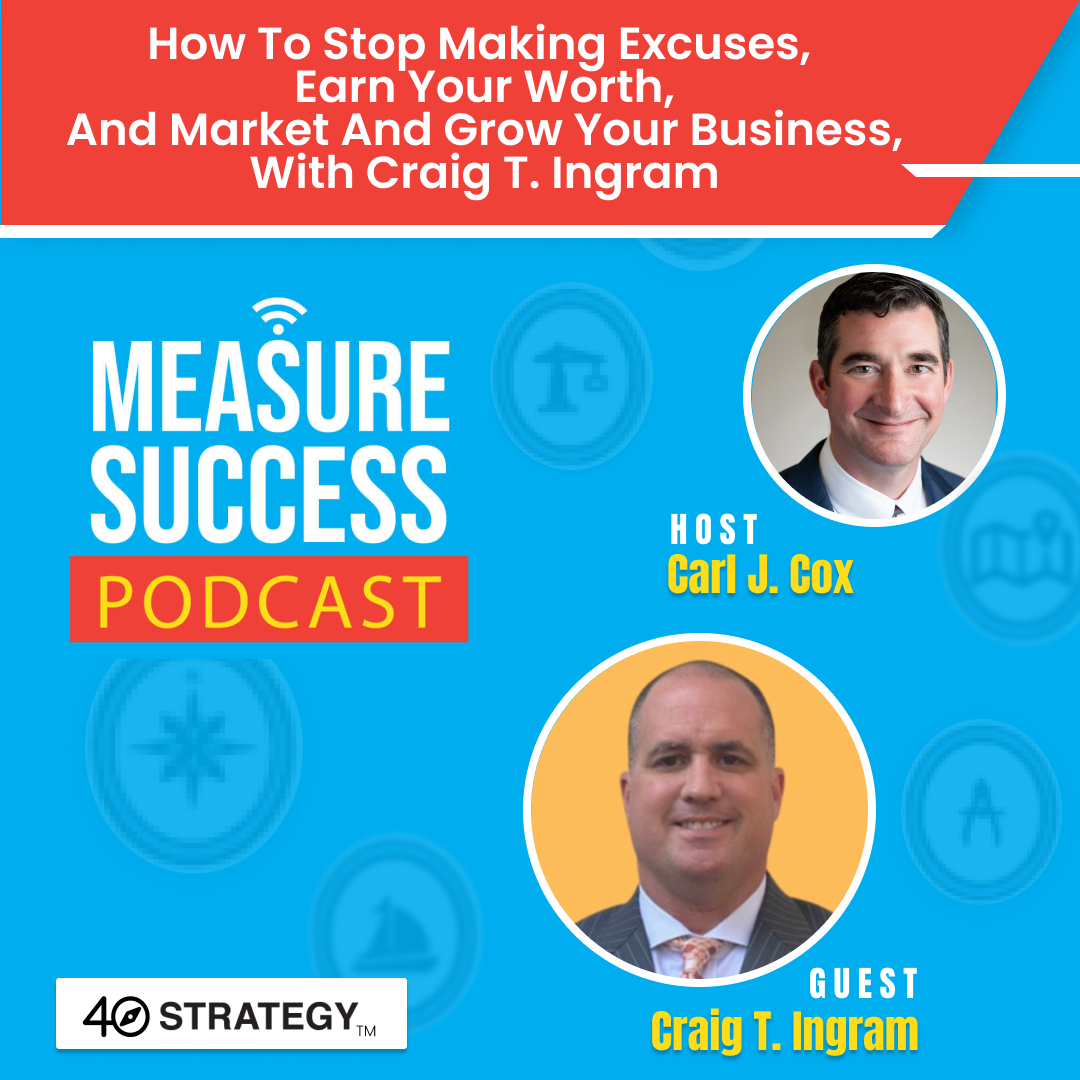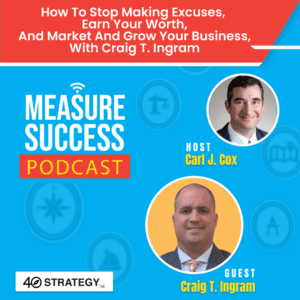 There are so many reasons a business could potentially fail. But the difference between businesses that weather the storm and those that go under is that their leaders don't treat those "reasons" as excuses. They treat them as learning opportunities. 
That's just one characteristic of top leadership that we talk about in this week's episode, with guest Craig T. Ingram. Craig has over 25 years of commercialization leadership and management expertise, creating and implementing effective, out-of-the-box marketing and sales strategies in the MedTech and HealthTech industries. 
Tune into the full episode for more on Craig's approach to business growth, how to stand out in a saturated marketplace, the power of saying "yes" often as a business leader, what makes a successful salesperson, and a lot more.
Here's a Glimpse of What You'll Learn: 
More about what Craig does to help the MedTech industry, and how he started that career path

The big problem with hiring in the MedTech and HealthTech industries — and why that has allowed Craig to offer such a different perspective and approach 

The #1 reason people don't earn their worth

Why "doing your best" isn't always enough in business 

The top 3 characteristics Craig has noticed from highly successful people with extremely high net worths

Why business leaders should say "yes" more often than "no"

The skills any successful salesperson needs to have in order to communicate the value of their product or service

The difference between strategy and tactics — and why so many people don't realize this difference

How to get past the hurdle of people being "over-marketed" to

Why Craig pictures his day as a marathon, plus some of the habits he's integrated into those days to maintain peak focus as much as possible

Craig's book (and author) recommendations
Resources Mentioned in This Episode: