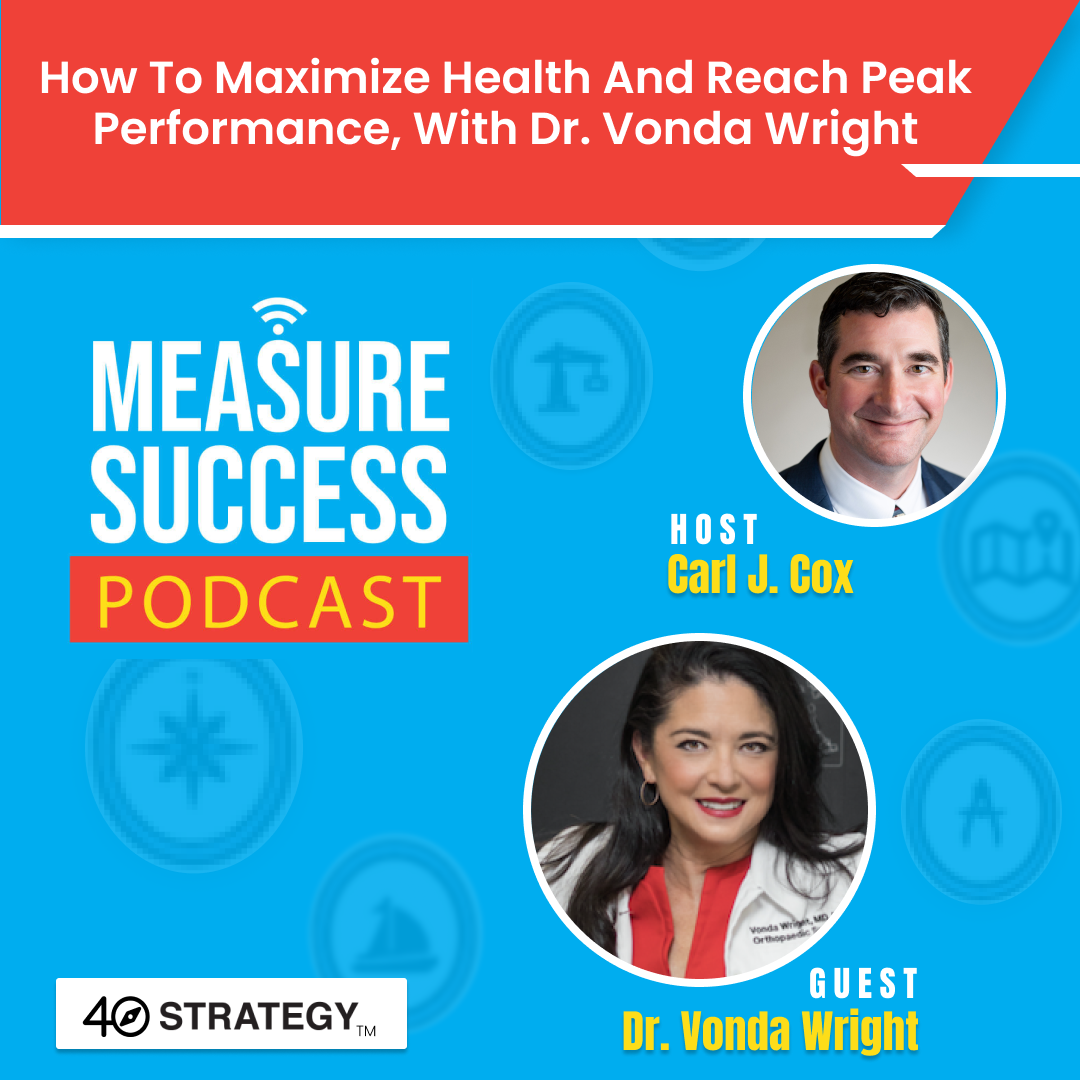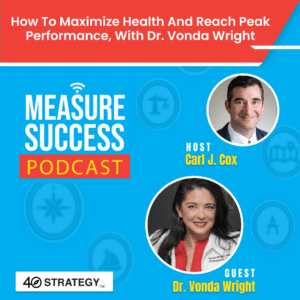 Business leaders and entrepreneurs know plenty about success, working hard, and performing well at work. But too often, so much of that comes at the expense of their health. Things get busy, so it's easy for sleep, nutrition, and exercise to fall to the wayside. 
Our latest guest is on a mission to change that, for high performers everywhere. She's an expert at helping people build longevity and health plans — and helping them reach their full physical and mental potential. Dr. Vonda Wright is a double boarded orthopedic sports surgeon, researcher, author, innovator, and expert on aging and precision longevity. She believes by harnessing the actionable science of aging, precision lifestyle, and mindset mobilization we can make the rest of life the best of life. 
Tune into the full conversation for more on her career path from being an oncology nurse to an orthopedic surgeon, why people should be crafting a strategic plan for their health (and how to), her tips for better sleep, what she's learned from working with peak athletic performers, and more.
Here's a Glimpse of What You'll Learn: 
More about Dr. Wright's career background, including her journey from oncology nursing to orthopedic surgery

The secret behind all the best doctors

The paradigm shift that has happened in orthopedic surgery, which has journeyed from scalpels to needles, and what that means for patient recovery

Why Dr. Wright made the transition from nursing to surgery, and what she means by her "imperfect path of success"

What Dr. Wright has learned from working with athletes and high performers throughout her career

What a "precision longevity plan" is, and what measurements and tools Dr. Wright uses to build them for her clients

What happened when Dr. Wright put herself through one of her own programs 

More about the five books Dr. Wright has written, including her upcoming release this year

Why people so rarely write a strategic plan for their health — and why they should

How Dr. Wright measures success within her orthopedic practice, plus more about the "wall of fame" wall in the building

The pieces of Dr. Wright's daily and nightly routine, and why she works to protect her sleep and routine as much as possible

Dr. Wright's advice for how much sleep everyone should get 
Resources Mentioned in This Episode: