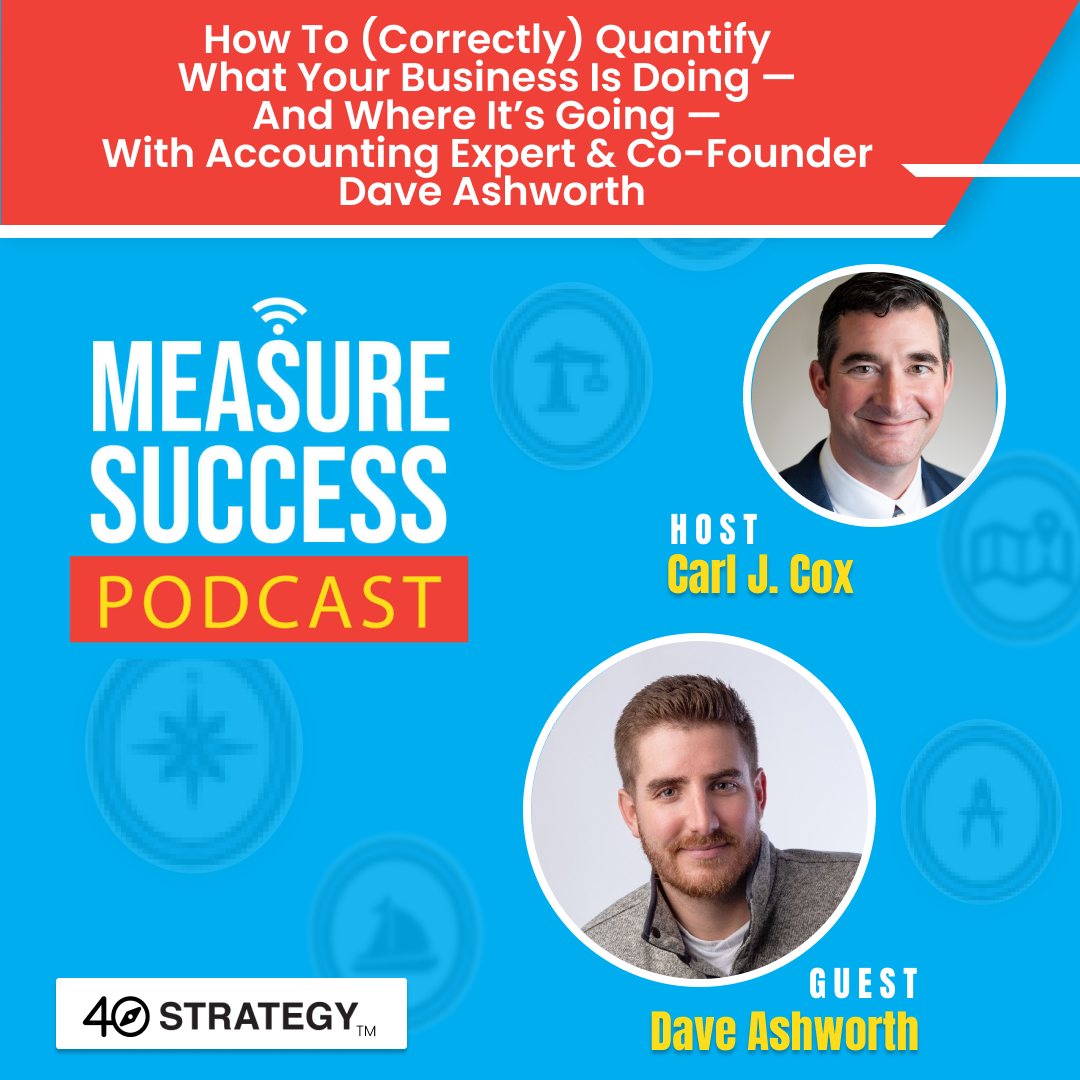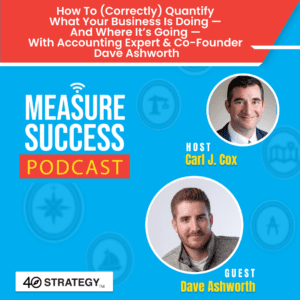 If you want to actually understand the story of your business — what's happening, where there are opportunities, and what the path is to meet your goals — you need one important piece. A solid bookkeeping foundation. Without correct, comprehensive numbers, your business will inevitably flounder. 
But actually ensuring you have that foundation in place? Not always so easy. That's where this week's guest, Dave Ashworth, helps small business clients. As the co-founder of Quantify for 10 years, Dave has helped countless business owners add a few extra hours of sleep per night knowing they have accurate and financial information to grow their business. Prior to founding Quantify, Dave's expertise was utilized by one of Pennsylvania's biggest regional public accounting firms. 
Tune into this week's episode for more on the "clean-up" process for messy books within a small business, some tips he has for entrepreneurs frustrated or intimidated by their bookkeeping, the importance of business owners paying themselves, and more.
Here's a Glimpse of What You'll Learn: 
More about Dave's business and what kind of clients they serve

How long it takes to "clean up" a business's books that might be a bit of a mess 

The kind of reactions Dave's clients give after their books have finally been cleaned up — even if they never thought that was possible

Why having accounting peace of mind is so important for the future of a business

How common it is for entrepreneurs to not actually pay themselves a salary (or at least a good one)

Why you need a foundation of good numbers in order to tell the story of your business

When you should (and should not) reinvest back into your business (and what this means for how you can get paid)

How to quantify what you're doing and where you want to go 

More about the course that Dave created, and how it can help small business owners 

How Dave measures success — and impact — with his clients, team, and the industry 

More about the personal habits Dave has integrated into his life to ensure success, plus a few of his favorite book recommendations
Resources Mentioned in This Episode: